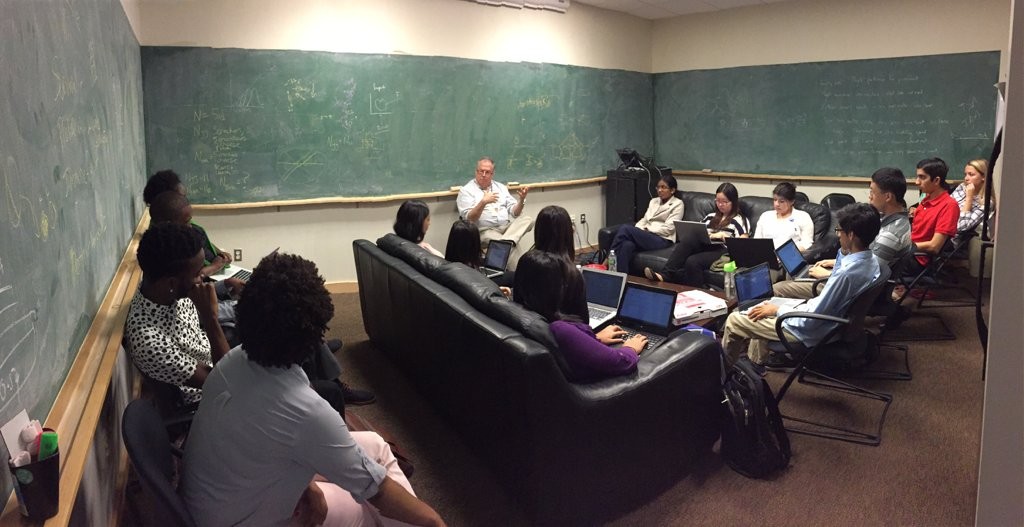 ---
---
---
An integrated mathematical oncology centric internship program that delivers interdisciplinary team science research experiences for highschool students. This mentored summer training program is designed for motivated aspiring scientists to help prepare them for interdisciplinary cancer research careers.
Introducing minority students with different scientific backgrounds to interdisciplinary integrated oncology research in focused team projects.
Internship Outcomes:
Two HIP IMO students, Samantha Lee and Saharsh Agrawal, coauthor on Encyclopedia chapter with Drs. Rejniak and Karolak
"Single-Cell-Based In Silico Models: A Tool for Dissecting Tumor Heterogeneity"
-Reference Module in Biomedical Sciences (2018)
ISBN: 978-0-12-801238-3
FLiiCR Spotlight:
Congratulations to our very own FLiiCR student Enakshi Sunassee on winning a student research award for her poster "Characterization of migration phenotype of pancreatic cancer cell lines" at last weekend's Annual Biomedical Research Conference for Minority Students (ABRCMS), held at the Tampa Convention Center past week/weekend.
Please find a copy of her poster below, which showcased her FLiiCR project together with Nicole Jones this summer. Thank you all for your great mentorship and facilitation of this truly exceptional program for incredible students.
Enakshi continues as an intern in both wetlab and math modeling work.