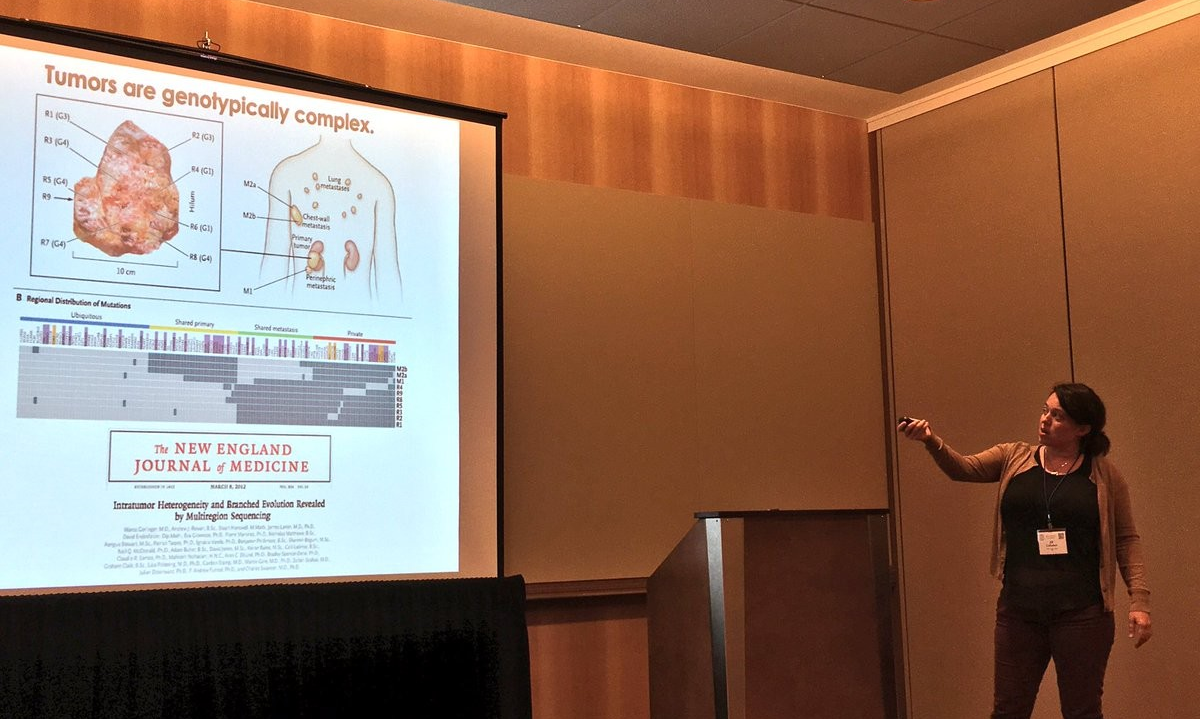 ---
Postdoctoral Fellow – Mathematical Oncology

A post-doctoral fellowship is available in the computational
laboratory of Dr. Kasia Rejniak
(http://www.rejniak.net/Kasia/kasia.html) at the Integrated
Mathematical Oncology Department of the H. Lee Moffitt Cancer Center
and Research Institute.
This position is funded by the NIH Physical
Sciences Oncology Network grant "Physical Dynamics of Cancer Response
to Chemotherapy in 3D Microenvironments" and can be filled starting in
September 2018.
The ideal candidate will hold a PhD degree in applied or computational
mathematics, computer sciences, bioengineering, or computational
physics, and have strong expertise in mathematical modeling and
computational programming in mathematical biology/oncology. A
familiarity with agent-based models is not required, but preferred.
Enthusiasm for working in an interdisciplinary team is expected, since
the project will be conducted in close collaboration with
experimentalists and image analysis experts in order to integrate in
silico models with laboratory data.
Applicants should send a brief description of research interest,
curriculum vitae, the names and contact details of three references to
Dr. Rejniak at Kasia.Rejniak@moffitt.org<mailto:Kasia.Rejniak@moffitt.org>
and fill in an online application at:
https://www.healthcaresource.com/moffitt job number: 27662.
---
Physical Sciences in Oncology Training Program
The Moffitt Cancer Center's Physical Sciences in Oncology Center (PSOC) invites applications to its postdoctoral training program. A cornerstone of the NCI-funded PSOC is an interdisciplinary training program that is designed to prepare fellows for careers as independent investigators engaged in research on physical sciences in oncology. Quantitative models are essential to understand the complex dynamics of the evolving non-linear system that is cancer. Such models must be adequately informed by experimental and clinical data to and generate testable hypothesis that iteratively inform new experiments and ultimately translate into novel therapeutic strategies in the clinic.
The physical sciences oncology enterprise has generated a need for interdisciplinary scientists that feel equally at home in the wet lab as they do in the dry lab. These truly integrated scientists, however, are still very much a minority in the cancer community. Through the PSOC postdoctoral training program, fellows can pursue physical oncology research under mentorship of one or more members of the Center. Moffitt-PSOC projects will not only provide a natural research setting for the Fellows to develop their interdisciplinary skills but also a platform from which they can develop their own projects. Team and project leaders ensure that a program of interdisciplinary training activities is designed to augment each Fellow's primary research endeavors. Thus, Fellows will engage in projects outside their principal specialty; participate in the supervision of graduate students and undergraduates from different disciplines who may be working on their project; and assist in the preparation of interdisciplinary data to knowledge materials.
Young scientists from biomedical, quantitative and clinical sciences are encouraged to apply. We will particularly encourage applications from women and minorities.
To apply, prospective fellows should contact PSOC principal investigators directly.
Links: http://labpages.moffitt.org/imo
---