Moffitt / Mayo Clinic Physical Sciences in Oncology Center
"Our research investigates the evolutionary dynamics that drive cancers and uses our understanding of evolution against the cancer"
---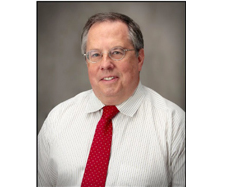 Robert A. Gatenby, M.D.
Chair of Radiology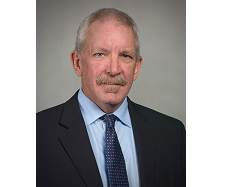 Robert J. Gillies, Ph.D.
Chair of Cancer Imaging and Metabolism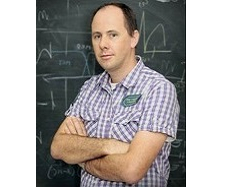 Alexander R. A. Anderson, Ph.D.
Chair of the IMO
Headlines:
Postdoctoral Fellow Opening - Mathematical Oncology
A post-doctoral fellowship is available in the computational
laboratory of Dr. Kasia Rejniak
(http://www.rejniak.net/Kasia/kasia.html) 
This position is funded by the NIH Physical
Sciences Oncology Network grant "Physical Dynamics of Cancer Response
to Chemotherapy in 3D Microenvironments" and can be filled starting in
September 2018.
---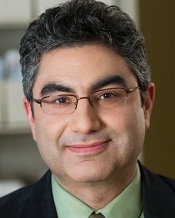 Emil Lou, MD, PhD, FACP
Assistant Professor of Medicine, University of Minnesota Division of Hematology, Oncology and Transplantation
"Social Dynamics, Networking, and Heterogeneity of Tumor Cells: Deciphering and Intercepting Intercellular Communication in Cancer"
September 20th, 2018
---

Applications are now being accepted for the High school Internship Program in Integrated Mathematical Oncology.
Go to the HIP IMO website
for application forms and detailed information.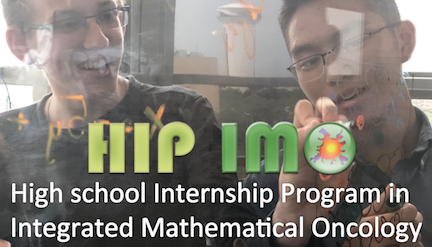 ---
Two HIP IMO students, Samantha Lee and Saharsh Agrawal, coauthor on Encyclopedia chapter with Drs. Rejniak and Karolak
"Single-Cell-Based In Silico Models: A Tool for Dissecting Tumor Heterogeneity"
-Reference Module in Biomedical Sciences (2018)
ISBN: 978-0-12-801238-3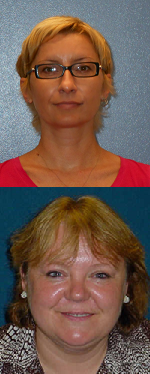 Emmons, M. F., et al. (2017). MTI-101 treatment inducing activation of Stim1 and TRPC1 expression is a determinant of response in multiple myeloma. Sci Rep 7(1): 2685.
Zhao, X., et al. (2017). Unification of de novo and acquired ibrutinib resistance in mantle cell lymphoma. Nat Commun 8: 14920.
Gatenby RA, Brown J. (2017). Mutations, evolution and the central role of a self-defined fitness function in the initiation and progression of cancer. Biochim Biophys Acta. 2017 Apr. doi: 10.1016/j.bbcan.2017.03.005
Ibrahim-Hashim A, Robertson-Tessi M, Enriquez-Navas PM, Damaghi M, Balagurunathan Y, Wojtkowiak JW, Russell S, Yoonseok K, Lloyd MC, Bui MM, Brown JS, Anderson ARA, Gillies RJ, Gatenby RA. (2017) Defining Cancer Subpopulations by Adaptive Strategies Rather Than Molecular Properties Provides Novel Insights into Intratumoral Evolution. Cancer Res. 2017 May 1. doi: 10.1158/0008-5472.CAN-16-2844
Brown J, Cunningham JJ, Gatenby RA. (2016). Aggregation Effects and Population-based dynamics as a source of therapy resistance in cancer. IEEE Trans Biomed Eng. 2016 Nov 1. doi:10.1109/TBME.2016.2623564
Nichol D, Robertson-Tessi M, Jeavons P, Anderson AR. (2016) Stochasticity in the Genotype-Phenotype Map: Implications for the Robustness and Persistence of Bet-Hedging. Genetics 2016 Dec.
Damaghi M, Gillies RJ. (2016) Lysosomal protein relocation as an adaptation mechanismto extracellular acidosis. Cell Cycle2016 Jul 2. doi: 10.1080/15384101.2016.1176394.
Lloyd MC, Cunningham JJ, Bui MM, Gillies RJ, Brown JS, Gatenby RA. (2016) Darwinian Dynamics of Intratumoral Heterogeneity: Not Solely Random Mutations but Also Variable Environmental Selection Forces. Cancer Res. 2016 Jun 1. doi: 10.1158/0008-5472.CAN-15-2962
Enriquez-Navas PM, Kam Y, Das T, Hassan S, Silva A, Foroutan P, Ruiz E, Martinez G, Minton S, Gillies RJ, Gatenby RA. (2016) Exploiting evolutionary principles to prolong tumor control in preclinical models of breast cancer. Sci Transl Med. 2016 Feb 24. doi:10.1126/scitranslmed.aad7842.
Pilon-Thomas, S., Kodumedi KN, El-Kenawi AE, Russell S, Weber AM, Luddy K, Damaghi M, Wojtkowiak JW, Mule JJ, Ibrahim-Hashim A, Gillies RJ. (2016) Neutralization of Tumor Acidity Improves Antitumor Responses to Immunotherapy. Cancer Res. Mar 15 2016. doi: 10.1158/0008-5472.CAN-15-1743
The Moffitt HIP IMO 2017 has concluded! Follow @MoffittPSOC for updates on future internships.