Moffitt / Mayo Clinic Physical Sciences in Oncology Center
"Our research investigates the evolutionary dynamics that drive cancers and uses our understanding of evolution against the cancer"
---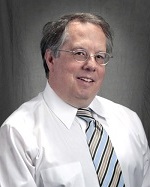 Robert A. Gatenby, M.D.
chair of Radiology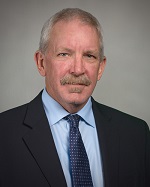 Robert J. Gillies, Ph.D.
chair of Cancer Imaging and Metabolism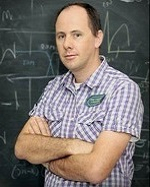 Alexander R. A. Anderson, Ph.D.
chair of the IMO
Headlines:
PSOC Seminar: March 23rd, 2017 - Simon Leedham, PhD, DPhil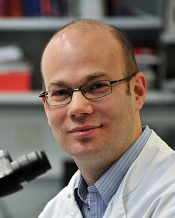 Educator Award: Congratulations to Dr. Heiko Enderling, Co-Lead for Moffitt PSOC's Education and Outreach core and chair of the PSON education working group, for being named 2016 Moffitt Research Educator of the Year.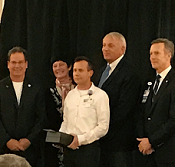 FLiiCR Internship: Congratulations to our very own FLiiCR student Enakshi Sunassee on winning a student research award for her poster "Characterization of migration phenotype of pancreatic cancer cell lines" at last weekend's Annual Biomedical Research Conference for Minority Students (ABRCMS), held at the Tampa Convention Center past week/weekend.
Enriquez-Navas, P. M., Kam, Y., Das, T., Hassan, S., Silva, A., Foroutan, P., . . . Gatenby, R. A. (2016). Exploiting evolutionary principles to prolong tumor control in preclinical models of breast cancer. Sci Transl Med, 8(327), 327ra324. doi: 10.1126/scitranslmed.aad7842
Gillies, R. J., Kinahan, P. E., & Hricak, H. (2016). Radiomics: Images Are More than Pictures, They Are Data. Radiology, 278(2), 563-577. doi: 10.1148/radiol.2015151169
Hawkins, S., Wang, H., Liu, Y., Garcia, A., Stringfield, O., Krewer, H., . . . Gillies, R. J. (2016). Predicting Malignant Nodules from Screening CT Scans. J Thorac Oncol, 11(12), 2120-2128. doi: 10.1016/j.jtho.2016.07.002
Rahme, R. J., Aoun, R. J., Pines, A. R., Swanson, K. R., & Bendok, B. R. (2016). Defining the Immune Phenotype for Glioblastoma Multiforme: One Step Closer to Understanding Our Enemy. World Neurosurg, 95, 576-577. doi: 10.1016/j.wneu.2016.08.063
Enriquez-Navas, P. M., Wojtkowiak, J. W., & Gatenby, R. A. (2015). Application of Evolutionary Principles to Cancer Therapy. Cancer Res, 75(22), 4675-4680. doi: 10.1158/0008-5472.CAN-15-1337
Hawkins-Daarud, A., Rockne, R., Corwin, D., Anderson, A. R., Kinahan, P., & Swanson, K. R. (2015). In silico analysis suggests differential response to bevacizumab and radiation combination therapy in newly diagnosed glioblastoma. J R Soc Interface, 12(109), 20150388. doi: 10.1098/rsif.2015.0388
Jackson, P. R., Juliano, J., Hawkins-Daarud, A., Rockne, R. C., & Swanson, K. R. (2015). Patient-specific mathematical neuro-oncology: using a simple proliferation and invasion tumor model to inform clinical practice. Bull Math Biol, 77(5), 846-856. doi: 10.1007/s11538-015-0067-7
Silva, A., Jacobson, T., Meads, M., Distler, A., & Shain, K. (2015). An Organotypic High Throughput System for Characterization of Drug Sensitivity of Primary Multiple Myeloma Cells. J Vis Exp(101), e53070. doi: 10.3791/53070
Khin, Z. P., Ribeiro, M. L., Jacobson, T., Hazlehurst, L., Perez, L., Baz, R., . . . Silva, A. S. (2014). A preclinical assay for chemosensitivity in multiple myeloma. Cancer Res, 74(1), 56-67. doi: 10.1158/0008-5472.CAN-13-2397